Tasman Horse Rides is approximately 50km northwest from downtown Auckland City (45 minutes' drive) and 10km from Helensville township. You can contact Tasman Rides as follows:
Phone: 64 (09) 420 8603
Mobile: (027) 2222 601
Email: info@tasmanhorserides.co.nz
Fordyce Rd
R.D. 1
Helensville
New Zealand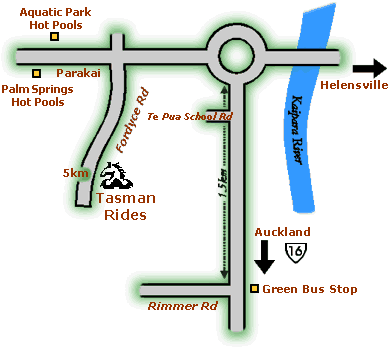 For more detailed information on how to find Helensville, visit Helensville Online's map page.
For other attractions around New Zealand, visit the Pure NZ website.